Protecting birds from window collisions: 5 methods
Protecting birds from window collisions: 5 methods
April 28, 2023 by Kieu Trinh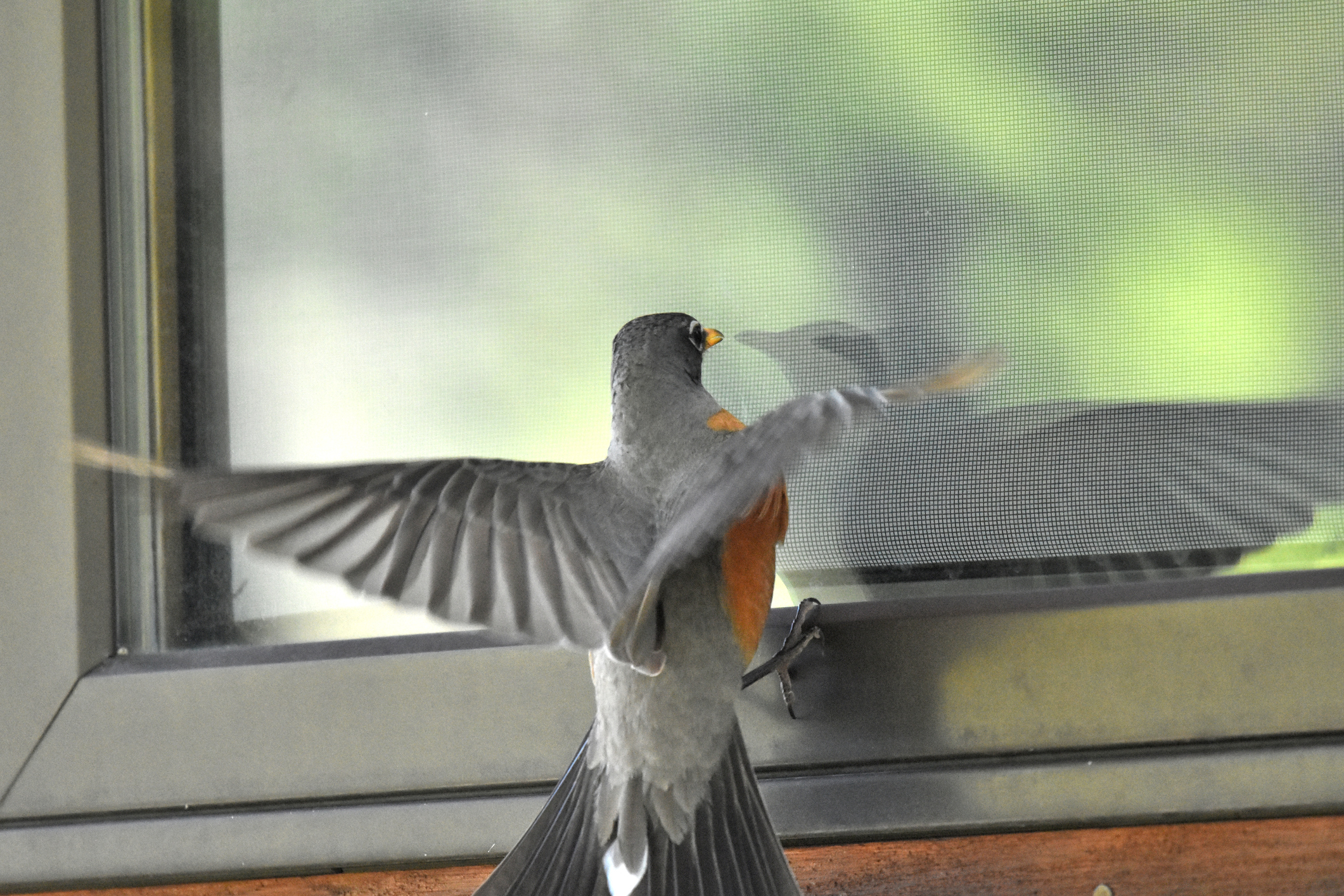 Did you know that window collisions are responsible for up to 1 billion bird deaths each year in the US alone? And while not all window strikes are fatal, typically 54-76% are. In this post, we'll discuss the reasons why birds fly into windows, how to prevent window collisions, and what to do if a bird gets injured striking your window.
Why Do Birds Fly into Windows?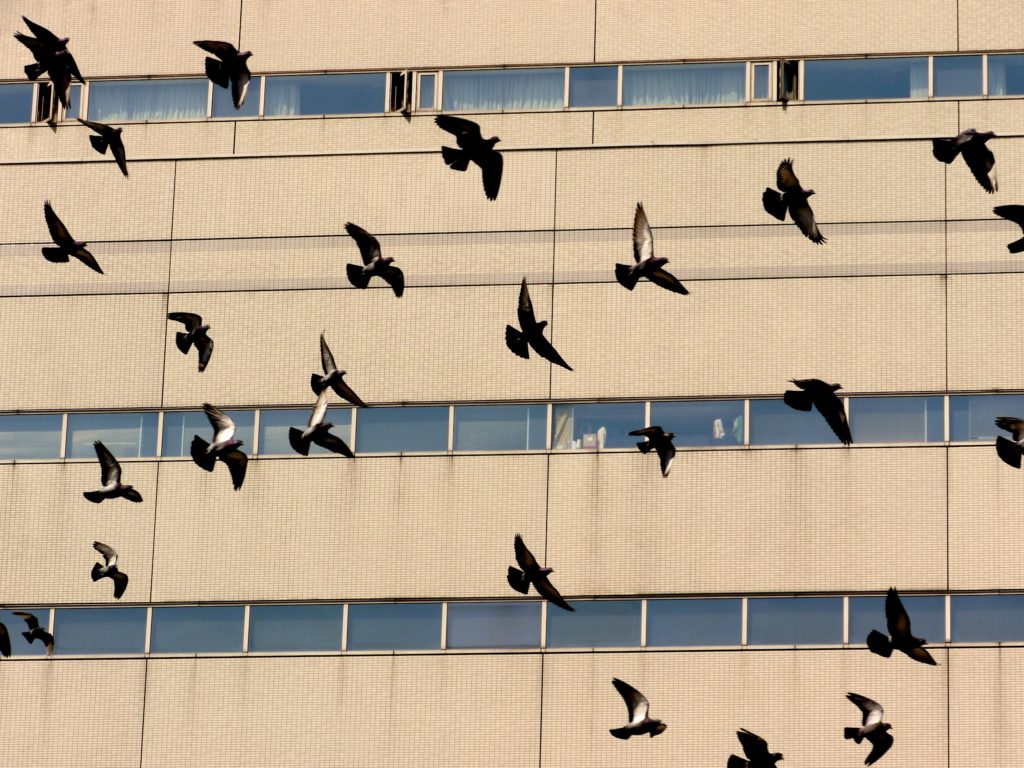 Birds don't see the glass—it's invisible to them. They only see the reflection, which often depicts blue sky and the surrounding greenery. When birds crash into windows at night, it's often because they are following the light inside. Since birds migrate mostly at night, and use the stars to guide them, it makes sense that other light sources may confuse them this way. Foggy and stormy conditions are other factors that may contribute to the confusion that causes window strikes. There's also the phenomenon where, during mating season, male birds will see their reflection as competition for female birds, and attack it.
How to Prevent Window Collisions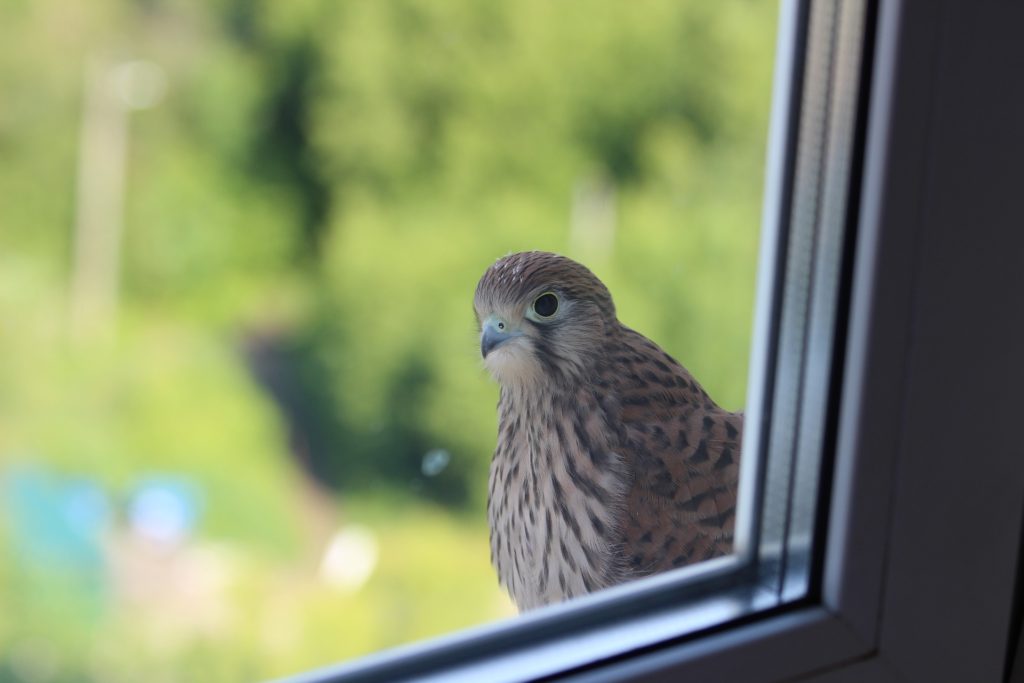 #1: Close your curtains or blinds
Birds don't see glass as a physical barrier, but they will see your window coverings. Drapes, blinds, curtains, awnings, and other coverings also reduce window reflection, making it harder for birds to mistake a reflection of trees and sky as the real thing.
#2: Turn off some lights at night
You don't have to live in the dark, but just getting into the habit of turning lights off in an unoccupied room can help prevent bird strikes. In fact, one study found that turning off the lights regularly in a building reduced the number of window collisions by 83%!
#3: Add a decal (or two) to your windows
Many people opt for placing a decal on their windows to prevent bird collisions. This is a very effective (and often decorative) tactic that reduces a window's transparency and reflectivity. You can even make it part of your home's curb appeal, adding some snowflakes to your windows around the holidays, and butterflies come spring and summer.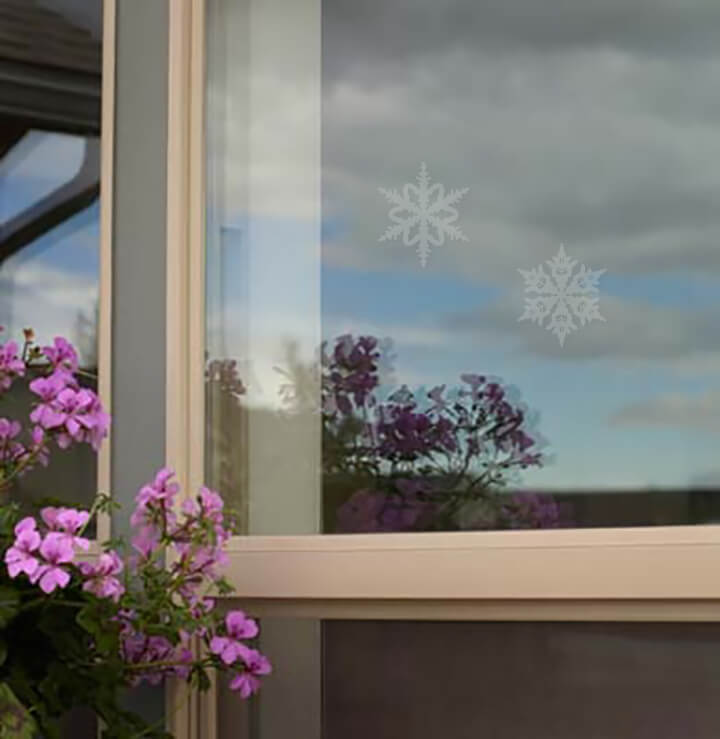 #4: Hang your bird feeder near your window
Yes, it's counterintuitive—we know. After all, you want to keep birds away from your windows, not close to them. But hanging a bird feeder close to your window—1.5 ft. or closer is recommended—will slow a bird down so that, if it does fly into the window, it won't be at top speed. This decreases the chances of a severe or fatal collision.
#5: Put a mosquito screen or netting on your windows
Install mosquito screen or netting on the outside of your windows to break up the reflection. The Cornell Lab of Ornithology recommends using small-mesh netting (around 5/8") so that birds don't get caught in it.
What to Do if a Bird is Injured from a Window Collision
Whether you saw the bird strike the window or found it lying on the ground outside, it's important to first observe the bird for any injuries. Is it moving? Does it have any visible cuts or wounds? Is it trying, but failing, to fly off? A lot of times, after a window strike, a bird is temporarily stunned and just needs a bit of time to get its bearings. However, if the bird is alive and doesn't fly off when you approach, you can follow these steps:
Find a cardboard box with a cover and poke air holes into it, then place a soft cloth inside.
Put on gloves or use a clean cloth to use to pick up the bird and place it gently into the box. Place the lid on the box.
Place the box in a dark, quiet place away from people and pets, and don't try giving the bird food or water.
Contact your local wildlife rehabilitation center to arrange for further care.
What Else You Can Do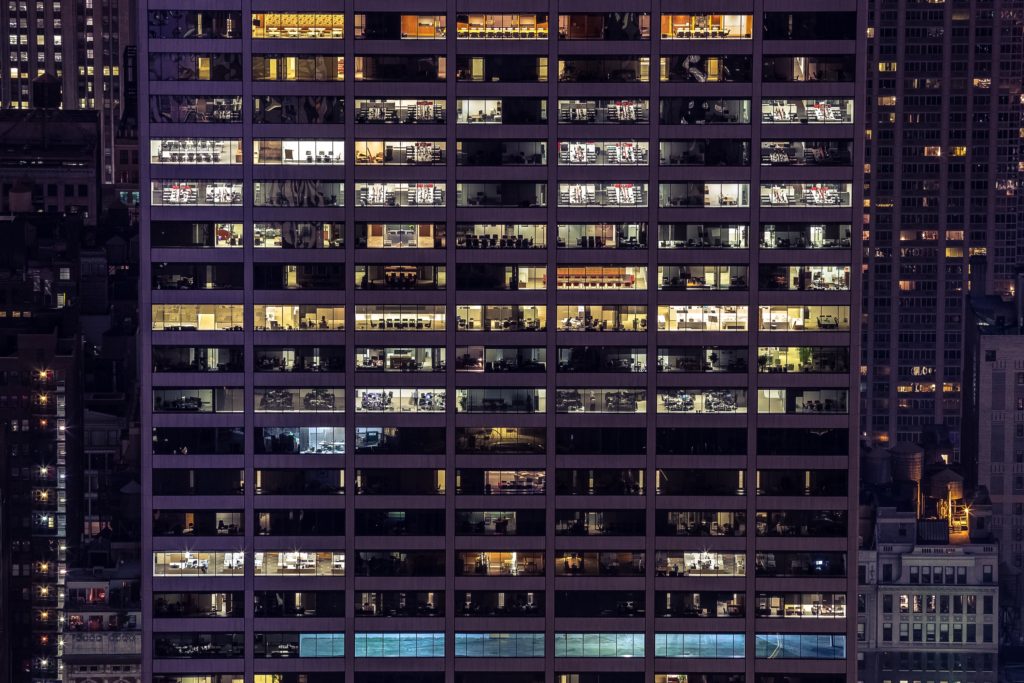 If you're looking to help your local birds on a larger scale, consider supporting nature organizations that help educate the public on bird preservation. Organizations like the American Bird Conservancy help enact legislature for green building practices that incorporate bird-friendly patterns into their designs.
The National Audubon Society's Lights Out program is a national effort to reduce city lights that causes bird strikes. The movement—with programs in multiple cities across the nation— is used to educate building owners and managers on turning off their excess lights (an action that could save millions of birds).
More Bird Conservation Organizations You Can Support